3 Tips to Choose a Crane Parts Supplier for Your Business
When you are looking for a crane parts supplier for your business, you really need to take a lot of care in choosing the right one. This is your business and you want to ensure that you have the best company to supply you crane spares. Not all companies are the same, so understanding how to make this very important decision for your business can really have an impact on how smoothly this process goes. Here are just 3 of the tips that you will need to choose a crane parts supplier for your business.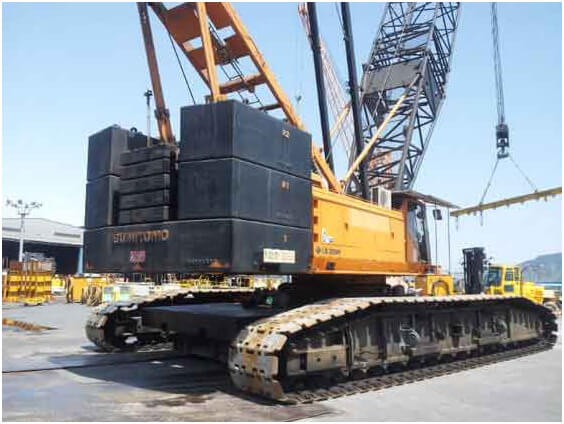 Understand Your Needs
Depending on what type of crane parts you need will often dictate the supplier that you go through. You want to make sure that you find a company that has the parts that you need, so do your research to see which companies offer the brands that you are looking for. If they are specialized in that particular brand, they will also have a great deal of knowledge about the products, which can be so beneficial to you if you need some help when ordering parts.
High Quality Service
Just like with any other supplier, you want high quality and reliable service. You want to be able to get your parts when you need them, without unnecessary delays. The first thing that you should look for here is a company that takes efficiency very seriously. They will send out your parts as soon as they can, so you can get back to work quicker. Some companies will even put a guarantee on their delivery, giving you the peace of mind that you need that you are going to get back to your work quicker.
"User" Friendly
What this means is you want a company that is easy to access. You want a point person that you can contact immediate if there is something wrong with your order, rather than dealing with a run around from the company. This will help to ensure that your issues are resolved in an efficient manner. You also want a company that has a lot of resources, whether is a large supply of parts onsite that you can quickly access or knowledgeable advice. You want your supplier to work for you because your business depends on the reliability and knowledge of your supplier.
We understand just how important it is for your business to find a quality crane parts supplier. Our company is partnered with some of the biggest names in the industry to ensure that we will meet the needs of your company. This means that we have access to such items as Hitachi crane parts, P&H crane parts, Sumitomo crane parts, and Tadano crane parts. These are just some of the brands that our company has experience with. Our company has high expectations for customer service, so we aren't happy unless our customers are. Check out our site to see how we can help your business.